1. Dame Lane Rooftop
In close proximity to a number of iconic Dublin City Centre locations including Temple Bar, College Green, and Trinity College lies our Dame Lane Rooftop space; the perfect location for summer soirees of all shapes & sizes! This stunning outdoor event space is located in a high footfall area of the City and is supplemented by a vibrant social scene. The fabulous surroundings of the Dame Lane Rooftop space played host to the popular 'House of Peroni' Pop-Up event last May which showcased the very best of Italian food, drink & design. The location is ideal for a variety of purposes ranging from social gatherings, brand launches, and fine dining experiences to experiential events.

2. Dun Laoghaire Harbour
Built between 1817 and 1842 & nestled on the Irish coast, the historic Dun Laoghaire Harbour is not only the perfect place for an ice-cream or family day out, but it is also the perfect backdrop for the hosting of Pop-Up events, given the various space related options available for utilisation. From St. Michaels Pier, and the famous Bandstand landmark to the Sun Shelter at the East Pier, there are many options to choose from to best suit your Pop-Up requirements.
Popular with locals and tourists alike, the seaside surroundings of Dun Laoghaire Harbour are perfect for conducting market research via Pop-Ups, testing new product lines extensions & brands, in addition to locations & more! Last year the ever popular 'Surf n' Fries' popped up in the seaside town to feed visitors to the harbour with their unique chips & dips and the brand has gone from strength to strength since. If your pop up needs include both sun and sea, then Dun Laoghaire Harbour is the only place to be this summer!

3. Chancery Street
If you're looking for an alternative & unique location for your Pop-up concept, then Chancery Street may just be the place for you! This urban graffiti inspired garage space is available for multi-functional purposes and can be used for both full takeovers and as a shared space option in collaboration with a burrito and coffee brand. With a 24 hour trading licence, this space provides further flexibility for summer Pop-ups of all backgrounds ranging from food & drink companies to brands looking to host exhibitions or private functions. With the busy Luas line running right outside the space and an open entrance onto Chancery Street, this location is guaranteed to entice tourists & locals alike to check out your summer Pop-Up in action!
4. Trinity College Unique Event Space
Available exclusively for the month of June, and situated in a prime Dublin City Centre location at the entrance to Trinity College Dublin lies a fantastic gallery space with promising Pop-Up potential. With a capacity for up to 800 people & a beautiful interior, the space is ideal for a variety of events ranging from professional functions and product launches to experiential brand campaigns. Located on the beautiful and historic grounds of Trinity College and in close proximity to Nasseau Street and Dawson Street, this stunning space would be suited to targeting tourists and locals alike and it is sure to bring your Pop-Up idea to life this summer thanks to its memorable surroundings.
5. St. Stephens Green Rooftop space
If you are seeking an outdoor event space where the sunshine can be enjoyed with views of Dublin City Centre from above, then our St. Stephen's Green Rooftop space may be the ideal location for your Pop-up! Located in close proximity to St. Stephen's Green and Dublin's popular Grafton Street, this space is in a prime high footfall location with efficient transport options nearby also. The space was recently used by FlyeFit & popular drinks brand Vithit who worked together to run an outdoor urban boot-camp Pop-Up for some brave fitness fanatics! This vast & unique urban rooftop space can be transformed to bring the most daring of idea's into reality and is suitable for summer Pop-ups ranging from outdoor fitness classes, brand activation's and parties to product launches and beyond!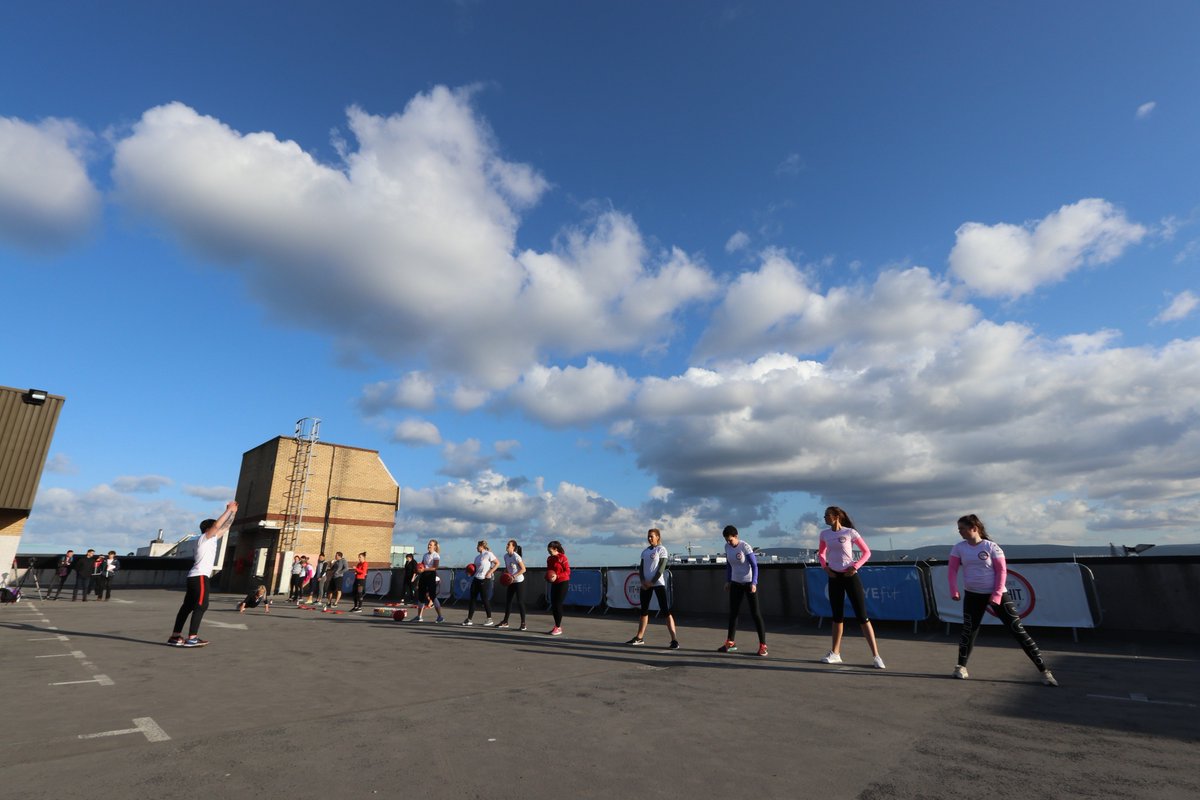 To conclude, whether you are looking for an outdoor event space, a contemporary gallery or a bold location for your Pop-Up this summer, Popertee have you covered with over 100 unique spaces across the country to suit a variety of Pop-Up needs & requirements. For more great spaces visit: https://popertee.com/popertees/