Pop up shops are huge in the telecom industry these days, but as you might have guessed, large companies are not just using them simply to have a brick-and-mortar presence. They're part of an overall marketing strategy designed to attract new customers and keep their audiences engaged. Here's a quick look at the top four unique trends we're seeing with pop up shops in the telecom industry, so you can apply similar strategies for your business.
1) They're Tapping into Existing Channels with Experiential Marketing
More and more companies are realising the benefit of symbiotic brand relationships, and Google seems to be leading the pack with its use of experiential marketing campaigns in shared spaces. Whilst the brand was once only known for running a search engine, it now boasts a full line of tech, ranging from smart home gear, through virtual reality equipment, computers, and mobile phones. Of course, changing public perception of its brand and becoming known for all these other things they're developing has been no easy task, so Google often turns to experiential marketing campaigns, catapulting itself to the forefront of consumers minds via partnerships with established channels.
One of the earliest examples was Google's emergence in Currys PC World of London, as the brand offered up the opportunity to play with its various gadgets in a comfortable environment. Google took a full leap into experiential marketing when it wiggled its way into the Asia Pacific International Music Summit. Instead of "marketing" its products in a traditional sense, Google provided conference-goers with bioreactive wristbands which tracked their emotions, heartbeat, sweat levels, and body temperature, then presented the data as art, demonstrating which DJs and songs got the strongest reactions, and even which audience members were dancing the hardest. The company has launched a number of successful campaigns, ranging from traditional pop up shops to try out products though its free donut shop.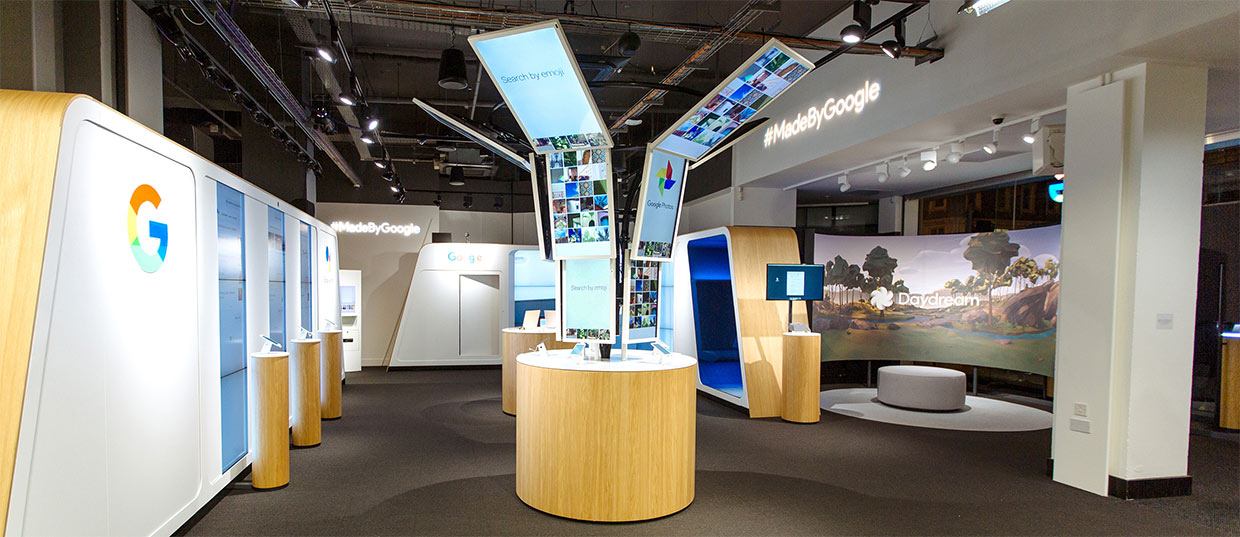 2) They're Taking Products on the Road with Pop Up Shops
Products such as mobile phones and accessories can be difficult to sell if people aren't already familiar with the product and how it works. Companies like Amazon and Facebook know this, which is why their products have taken world tours via demonstrational pop up shops. The mobile phone maker OnePlus took this a step farther, offering its phones up with very limited availability and giving an elite few the opportunity to attend wine-tasting parties to purchase or view the phone in person. The exclusivity of the launch, paired with the limited number of tickets available for events, created scarcity which generated more interest in their product.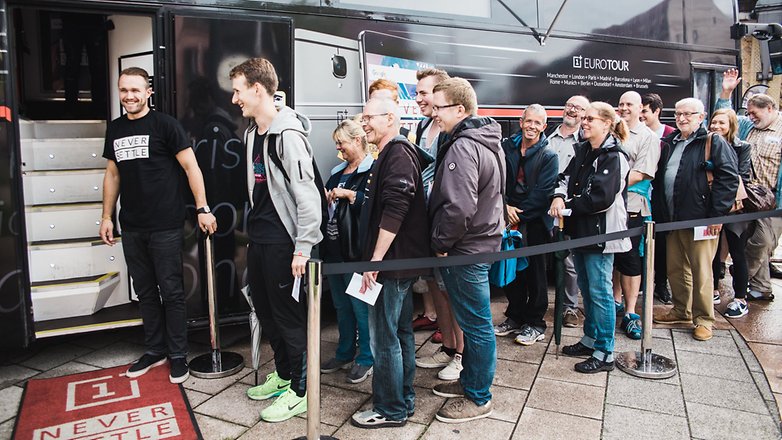 3) They're Reaching New Audiences and Helping Partners Grow
It's no secret that today's shopper wants an experience, not just an opportunity to purchase goods. Events help bring people back to the shops when footfall begins to decline, particularly when the activity is something fresh or so unique that shoppers won't get a similar experience elsewhere. In the age of Yelp, Instagram, and Pinterest, food photos flood the net. We've seen individual restaurants and food brands like Bird's Eye give diners a quick lesson in food photography before dining- a perfect opportunity for a mobile phone company to jump in on for an easy partnership, though we haven't seen it yet. Similar photography training sessions and events which utilize other phone features such as maps can also be used to help engage consumers and promote telecom brands without the selling.
4) They're Squashing the Competition with Pop Up Shops
If watching the "Can you hear me now" guy from Verizon switch teams and begin promoting Sprint tickled your funny bone, you'll probably get a kick out of Sprint's latest gag. The company opened the "Twice the Price" pop up shop in New York, right next door to a Verizon store, selling… you guessed it… things at twice the price. Although the pop up shop did not sell mobile phones, it did generate a lot of awareness for Sprint's ongoing campaigns regarding pricing.
Pop Up with Popertee
Whether you're looking for a large brick-and-mortar retail shop to form a relationship with or take advantage of footfall, or you're simply looking for a great venue to host your next pop up shop, Popertee's where it's at. Browse our listings to find the ideal space for your needs today across UK and Ireland.